Quick View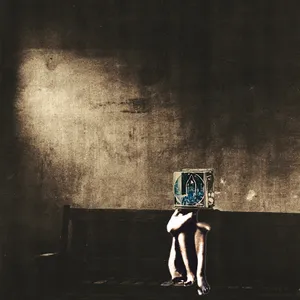 The Phoenix symbolizes a new beginning. The fire burns off the last vestiges of the past as the bird spreads it's wings and takes flight into the future. The Polyphonic Spree harness the flames of rebirth on their 2023 full-length offering, Salvage Enterprise. Led by frontman, founder, producer, multi-instrumentalist, and visionary Tim DeLaughter, the group embark on their next season. They're reverent of their history, yet they're also ready for an even brighter tomorrow."Across all of the music I've done, lyrically there's a sense of desperation and a moment of convincing myself I'm going to make it through regardless of how the music dresses up," notes Tim. "On this one, I struggled with the amount of vulnerability I was experiencing and was willing to share both musically and lyrically, but ultimately decided to let it play out. Now that it's done, I'm happy with the dance between the two. It's a 'rising-from-the- ashes' record."Salvage Enterprise beckons complete immersion. Opener "Gallop- ing Seas (Section 44)" affixes softly strummed acoustic guitar to an orchestral hum as Tim urges, "Hold on through the galloping seas." "We're all galloping through rough waters," he says. "I tried to describe the process as well as I could and encourage people to keep their heads above the storm and the waves. Ride it out. It's going to be okay. It starts off very calm and introspective, and you can envision where it's going."Flute echoes over nimbly plucked guitar during "Shadows On The Hillside (Section 48)" as keys twinkle. A glorious harmony amplifies the nostalgia of "Hop Off The Fence (Section 49)." It concludes with "Morning Sun, I Built The Stairs (Section 52)." Optimism strains through his hopeful intonation, "I learned to fly, the more that I become a new reason, I want to try," uplifted by boisterous horns and cinematic strings. It crashes into an Ennio Morricone-style crescendo bolstered even higher by operatic vocals."There is an arc of leaving the world behind, stripping your old self away, and becoming new again," he offers. "You're shedding off this old world, and you're heading into the future. It's an epic ending. You've made it. You're going to be alright."In the end, The Polyphonic Spree are the soundtrack to that light at the end of the tunnel.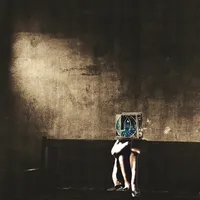 Quick View
Single-sided 12" EP featuring two new originals from RSD US Ambassadors Jason Isbell & Amanda Shires, a reimagined version of "Tour of Duty" from the Jason Isbell and The 400 Unit album Here We Rest, and a cover of Richard Thompson's "Beeswing". Side B holds a stunning vinyl etching designed by Pearl Rachinsky-Moreland.

1. Old Habits (Amanda Shires)
2. Hired Gun (Jason Isbell)
3. Tour of Duty
4. Beeswing (Richard Thompson)


Quick View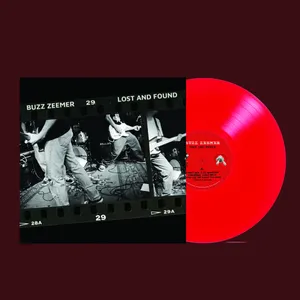 "Buzz Zeemer knocked me out the first time I laid ears on them. This is classic power pop!" said Peter Jesperson, Twin Tone Records co-founder and manager of The Replacements. Lost And Found presents the Philadelphia band's first release in 25 years, after the critically acclaimed and beloved 1996's Play Thing and 1998's Delusions of Grandeur. It compiles a collection of unreleased material recorded between 1993 and 1997 that deserves to be heard for its pop hooks and direct songwriting.

Buzz Zeemer grew out of the group's previous band Flight of Mavis, which began releasing music in the late 80s and toured nationally supporting their two releases. There may be some overlap, as Frank points to during the sessions that would become Lost And Found: "We knew we had created something vibrant when we were finished. And yet, the only songs released [from these sessions] were "Don't Hang Up" and "Lost and Found" on Play Thing. Why? Any number of reasons. "The songs kept coming, Dave returned, and we met Tommy Conwell."

Consisting of singer-songwriter Frank Brown, drummer Ken Buono, bassist Dave McElroy, and guitarist Tommy Conwell, the songs were recorded with Adam "Red" Lasus at Studio Red in Philadelphia and Firehouse Recording in Brooklyn over multiple sessions with a multitude of very talented guest stars: Kevin Salem (Dumptruck, Freedy Johnston, Yo La Tengo), Mike "Slo-mo" Brenner (Marah, Low Road, Wild Pink, Magnolia Electric Co.), Mark Spencer (Son Volt, Blood Oranges), Gus Cordovox (Ben Vaughn Combo) and more.

"Ken and I began recording 4-track demos on our own with no particular plan. After a while, we amassed enough tunes to catch Main Street Music owner Pat Feeney's attention who thought they should be properly recorded," said Brown. Feeney managed Flight of Mavis and Buzz Zeemer throughout their run, which led them to play alongside legends such as Uncle Tupelo, Sinéad O'Connor, Squeeze, Joe Strummer, Buzzcocks, & more.

As a record, Lost And Found takes pieces from Buzz Zeemer's extensive range of influences to create a cohesive whole. It runs the gamut of alternative radio rock, sweet power pop and Americana. Songs such as "Answer My Prayer" and "Shelly Don't Mind" have notes of The Beatles and NRBQ, while off-the-wall rockers such as "C'mon If You Can" and "Call You Up" conjure The Lemonheads and Dinosaur Jr.

"I've listened to and loved these songs for 25 years and always felt that they should see the light of day", said Feeney. "And that day has finally arrived. These are some of Frank's best songs, and I love the sounds and performances that Red was able to capture." After Buzz Zeemer parted ways in the late 90s, Brown continued writing under his own name and Travel Lanes, and performs in the Philadelphia area regularly. Flight Of Mavis will even be having their first show together in 30 years at 118 North on June 24th, which sold out the first day the tickets went on sale.

Lost And Found by Buzz Zeemer is out September 8th on MSM Records. An album release listening party will be held at Main Street Music in Manayunk on that day starting at 6pm. The album is available to pre-order starting today on Vinyl, CD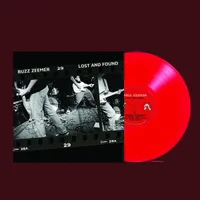 Quick View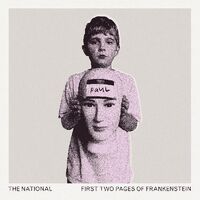 First Two Pages of Frankenstein is The National's ninth studio album. This 11-song collection signals a new chapter in the band's discography. Anchored by evocative melodies and an enthralling lyrical narrative, First Two Pages of Frankenstein finds The National sounding more creatively energized than ever and poised to earn them even more fans. The album was produced by the band at Long Pond Studios in upstate New York and features guest appearances by Taylor Swift ("The Alcott"), Phoebe Bridgers ("This Isn't Helping" and "Your Mind Is Not Your Friend") and Sufjan Stevens ("Once Upon a Poolside").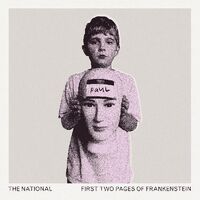 Quick View
Vinyl: $37.18 UNAVAILABLE
Stephen Stills is an unyielding force of nature.  

The amount of music pouring out of this man could've fueled a half-dozen bands. Following the June 1971 release of his second solo album, Stephen Stills 2, he announced his first solo tour designed to showcase all aspects of the ever-growing artist. Fans who were lucky enough to catch his historic debut trek, dubbed "The Memphis Horns Tour," were treated to the balladeer, the raving troubadour, the acoustic bluesman, the soul driver, and by far the most passionate music maker offering his goods across the better auditoriums and arenas that summer.  

This previously unissued live album, with performances hand-picked by Stills from his personal archives, was recorded on August 20 and 21, 1971 at The Berkeley Community Theater. This 3,500-seat venue made this one of the most unique and intimate stops on the tour that included his iconic concert at New York's Madison Square Garden. In many ways, these Northern California shows in Berkeley sound as if Stills is leaving it all on the stage during a hometown gig. 

In addition to The Memphis Horns, Stills is backed by a loyal cast of friends, including his usual steady rhythm section—drummer Dallas Taylor and bassist Calvin "Fuzzy" Samuels—along with keyboardist Paul Harris, guitarist Steve Fromholz, and percussionist Joe Lala. Guesting on both nights of these recordings was David Crosby, singing on his own nautical classic "The Lee Shore," and the Stills-penned "You Don't Have To Cry," a Crosby, Stills & Nash favorite. 

The music on these grooves—timeless and era-defining performances— "Word Game," "Love The One You're With," "Sugar Babe," "Cherokee," among others, hasn't aged a day since they were captured on tape. This album, rather than being an artifact from a bygone era, sparkles and stimulates. It cajoles you into thinking, feeling and—most importantly—moving. This is music that's been unearthed because it's simply too good not to be blasting out of cars and exploding from apartment windows and onto the streets.  

Stephen Stills Live At Berkeley 1971 is a cornucopia of priceless sound—and all of it bears the distinct and loving fingerprint of Stephen Stills.

—Howie Edelson, New York City, December 2022
Quick View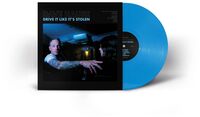 Drive It Like It's Stolen is just as earnest and heartfelt, raw and real as anything Dave Hause has ever written before. Yet there's also a subtle yet significant difference—here he's delving into a more fictional type of storytelling to create what he terms "post-apocalyptic Americana". The disturbing, apocalyptic quasi-reality of the album's lyrics is matched and amplified by the music. Written by Hause with his younger brother Tim, Drive It Like It's Stolen—just like the three that preceded it, as well as Tim's 2022 debut full-length—is the distinct next phase of their creative partnership. The third release on the brothers' own Blood Harmony record label, it shakes up expectations while at the same time building off the sound and reputation Hause has established for himself over the past decade or so." Drive It Like It's Stolen was engineered and mixed by David Axelrod, and—like Blood Harmony—produced by Will Hoge and recorded at Santi Sound in Nashville. With this particular car ride, then, Hause is en route to a whole new world. Whether real or imagined or a combination of both, it's time to buckle up for the ride.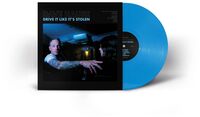 Quick View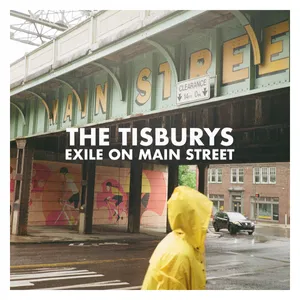 The Tisburys are an Indie Rock / Power Pop band from Philadelphia, PA led by singer-songwriter Tyler Asay. The band has released three full-length albums, most recently 2022's Exile On Main Street. Their music has received praise and radio play from NPR and 88.5 WXPN, where they played the XPoNential Music Festival. They have shared the stage with national acts (Gin Blossoms, Jenny Lewis, Wild Pink) and local Philadelphia heroes such as The War On Drugs, Baroness, and Ben Arnold. The band is gearing up for their first US tour and recording their fourth LP in 2023.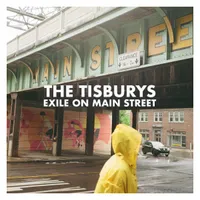 Quick View
Gearing up for another pivotal creative chapter, GRAMMY® Award-winning UK singer, songwriter, multi-instrumentalist and producer James Blake has released "Big Hammer," the debut single from his forthcoming, sixth studio album Playing Robots Into Heaven which will be released on September 8, 2023. Playing Robots Into Heaven follows the critically acclaimed Friends That Break Your Heart and will see James return to the electronic roots of his Hessle, Hemlock and R&S records days. It will also nod to his latest creation, the CMYK event series with Ronda INTL which kicked off in Los Angeles last March and will be venturing to London on July 6th.
Quick View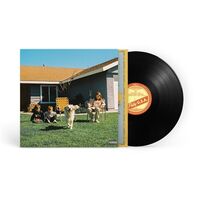 Acclaimed indie artist Petey will release USA – his first album for Capitol Records – on September 22, 2023. Petey is a one-of-a-kind, multi-hyphenate artist with heart, singular wit, unique vision and an expansive sonic range. Using a combination of arpeggiated synthesizers, distorted guitars and shouted vocals, Petey is unflinchingly candid as he examines depression, anxiety, masculinity and heartbreak with his music and new record. Available on vinyl with a folded poster included.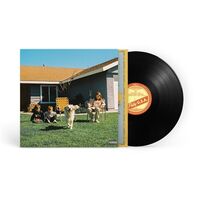 Quick View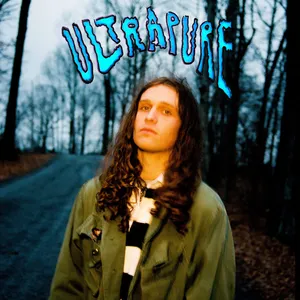 My favorite moments in the human experience are ones that you don't even realize have started, but feel so deeply when you realize they've ended. I refer to these as 'Ultrapure' moments. This album was my humble, unqualified, and earnest as hell attempt at sitting in those feelings until they had no choice but to burst out of my head. These songs are about a type of pain I hate and love, but mostly have a deep appreciation for.
We made this album during a particularly beautiful season in Nashville, TN. Working with Daniel Tashian and Konrad Snyder felt like being guided by two wise and empathetic souls – who also happen to be undeniable goofballs – to do nothing but be myself. They pushed me to trust myself, even to the point of me playing every instrument on this record so that it felt as personal as I wanted it to! (My first time playing drums or piano in front of anyone else! Horrifying!!!)
Making this album was a perfect combination of effortlessness and a struggle. It was very clear from the start it was going to be something I would never forget. The thesis formed when I wrote the title track, "Ultrapure," which was the second song I wrote for the album, after "Body." It was one of those rare artist's dream songs that took just 15 minutes to spill out after weeks of writing what were, essentially, a lot of shitty songs. It was the kind of song that laughed at me when I finished it, mockingly saying "I've been here all along dumbass!!!" So began a meditative cycle of me practicing getting out of my own way and letting these songs present themselves.
Throughout the record I wanted to open a lot of doors, peek my head in, and reflect for a bit. For the first time I'm addressing both the pains of my childhood, and the love I have for my mother. Honoring this duality, "Delaware," "Sunshine," and "Ultrapure" all touch on the defining moments of travel, danger, and uncertainty I felt in my early life, while their titles reference some of the most beautiful memories I have. Writing about all of this was totally new for me, but these songs guided me so kindly to the moments like "Breathe," "Chaos Party," and "Body," where I was able to celebrate the lessons those early pains taught me.
My proudest moments on this album occur in "Sunburn Fades," "Skyline," and "Sink;Swim." I'm not quick to pat myself on the back, it's actually really hard for me to do. But these songs allowed me to remember what it felt like to say exactly what I was feeling, and I'm proud of and grateful for that experience.
There is so much beauty in this world – heart wrenching, belly laughing, breathtaking beauty. I've seen it up close, and I've seen it fade away. How are we supposed to keep up with this infinite beautiful cycle of being alive? This album helped me discover my answer to that question I'm perpetually asking. To strive to be ULTRAPURE. To strive to be fearless, open-hearted, and unconcerned with the pain that loving the world and everyone in it can cause. To take the leap, laugh at yourself, and want nothing but that beauty to be.
I hope this album reflects that pursuit, and eases anyone's fears about needing to know everything. It certainly helped me. This album experience began and ended in what felt like an effortless blink of an eye, like a true ULTRAPURE moment would. I'm hoping it's the beginning of many more to come.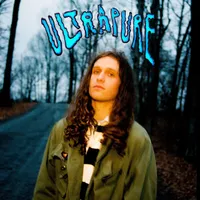 Quick View
Bold pop hooks, sex positivity, honest songwriting and a heavy dose of glitter make up the world of Chappell Roan, the next multi-faceted force in pop music. A technicolor celebration of self-discovery and transformation, The Rise and Fall of a Midwest Princess tracks Chappell's cinematic journey of falling in queer love for the first time, while embracing all the messy and imperfect moments in-between. Penned by Amstutz alongside Dan Nigro (Olivia Rodrigo). Available on standard black 2 LP.
Quick View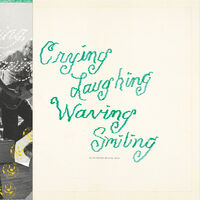 Slaughter Beach, Dog's new album Crying, Laughing, Waving, Smiling finds Jacob Ewald hitting his songwriting stride. A decade into steadily releasing records through Slaughter Beach, Dog and Modern Baseball, Ewald spent hundreds of hours over the past few years to listen purposefully, diving deep into the worlds of Randy Newman, Tom Waits, Neil Young and many other "classic guys" that he hadn't spent ample time with. Ewald also spent a similar amount of hours meticulously assembling a band fit for these new songs, and I am very happy to report that he found what he was looking for.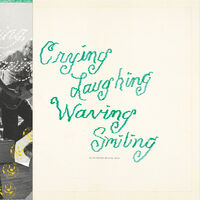 Quick View
This new Deluxe Edition features the original 12 tracks including the hit singles "Ghost Story" and "Hate My Heart," plus 6 additional songs including "Take Me Out" and her latest single "Out Of That Truck." Carrie is a true multiformat, multimedia superstar, spanning achievements in music, TV, film, and as a New York Times bestselling author and successful entrepreneur. She has sold more than 85 million records worldwide and recorded 28 #1 singles (14 of which she co-wrote).
James Blake - Playing Robots Into Heaven - Republic Records
GRAMMY® Award-winning UK singer, songwriter, multi-instrumentalist and producer James Blake releases his sixth studio album Playing Robots Into Heaven. Playing Robots Into Heaven follows the critically acclaimed Friends That Break Your Heart and sees James return to the electronic roots of his Hessle, Hemlock and R&S records days.

  

Chappell Roan - The Rise And Fall Of A Midwest Princess - Island
Bold pop hooks, sex positivity, honest songwriting and a heavy dose of glitter make up the world of Chappell Roan, the next multi-faceted force in pop music. A technicolor celebration of self-discovery and transformation, The Rise And Fall Of A Midwest Princess tracks Chappell's cinematic journey of falling in queer love for the first time, while embracing all the messy and imperfect moments in-between. Penned by Amstutz alongside Dan Nigro (Olivia Rodrigo).



Bleach Lab - Lost In A Rush Of Emptiness - Nettwerk Records
Bleach Lab proudly call themselves perfectionists. The South London formed in 2017 as a duo of bassist Josh Longman and guitarist Frank Wates, they then recruited vocalist Jenna Kyle before reaching their final form at the start of 2021 with the recruitment of drummer Kieran Weston. After releasing three EPs, they are now gearing up for their debut album Lost In A Rush Of Emptiness, where the band felt free to experiment, always keeping true to their alternative nature. The songs on it are packed with widescreen, dreamy soundscapes that pushed their aesthetics forwards and continued the experimentation that exists at the heart of the project.

  

Carrie Underwood - Denim & Rhinestones [Deluxe Edition] - Capitol Nashville
This new Deluxe Edition features the original 12 tracks including the hit singles "Ghost Story" and "Hate My Heart," plus 6 additional songs including "Take Me Out" and her latest single "Out Of That Truck." Carrie is a true multiformat, multimedia superstar, spanning achievements in music, TV, film, and as a New York Times bestselling author and successful entrepreneur. She has sold more than 85 million records worldwide and recorded 28 #1 singles (14 of which she co-wrote).

  

Jason Isbell - Southeastern 10 Year Anniversary Edition - Southeastern Records



Green Day - Dookie: 30th Anniversary - Reprise



Jonas Brothers - The Family Business - Nettwerk Records



Boy Named Banjo - Dusk - Mercury Nashville

  

Steven Wilson - The Harmony Codex - Spinefarm



Read More

Reneé Rapp - Snow Angel - Interscope
Reneé Rapp's debut album Snow Angel kicks off her new era of music by putting her heart on full display as she continues to round out her already multi-dimensional artistry. Executive produced by Alexander 23, the album captures Rapp's ability to unabashedly speak her truth, whether it's through emotional ballads or infectious pop hits. In just a year, Reneé has already sold out shows nationwide while netting hundreds of millions of streams, making Snow Angel one of the most anticipated albums of the year. Now available on Indie Exclusive Translucent Coke Bottle Clear Vinyl.

  

K.Flay - MONO - Giant Music
K.Flay returns with her latest studio album MONO. This album features 15 all new songs including "Raw Raw," "Shy" and "Punisher," as well as Irish Goodbye, her collaboration with Vic Fuentes from Pierce The Veil.



Steve Miller Band - J50: The Evolution of the Joker - Capitol
Celebrate the 50th anniversary of The Joker. J50: The Evolution of the Joker, curated by Steve Miller, highlights 27 previously unreleased demos, live performances, studio outtakes and rehearsals from Miller's personal archive, including 8 never-before heard songs. Miller also provides narration guiding the "evolution" of the songs from The Joker.

The box set features a lenticular cover, 60-page book with liner notes from both Steve Miller & Anthony DeCurtis, a reproduction of a vintage Joker iron-on and a new Joker lithograph.

Also Available 2CD, Super Deluxe Edition 3LP + 7in, Indie Exclusive Limited Edition Gold LP



Corinne Bailey Rae - Black Rainbows - Black Rainbows Music
Black Rainbows is a musical project inspired by the objects and artworks collected by Theaster Gates at the Stoney Island Arts Bank in Chicago. Situated at the Great Grand Crossing neighborhoods of Chicago's South Side, Stoney Island Arts Bank is a cathedral to Black Art, a curated collection of Black archives comprising books, sculpture, records, furniture and problematic objects from America's past. As well as being a site for archive, the Arts bank is also a place for convening. Bailey Rae attended The Black Artists Retreat there in 2017 and performed in the space.  Wide ranging in it's themes, Black Rainbows' subjects are drawn from encounters with objects in the Arts Bank. Taking us from the rock hewn churches of Ethiopia, to the journeys of Black Pioneers Westward, from Miss New York Transit Queen 1957, to how the sunset appears from Harriet Jacobs' loophole. Black Rainbows explores Black femininity, Spell Work, Inner Space/Outer Space, time collapse and ancestors, the erasure Black childhood and music as a vessel for transcendence. The project will be released in various iterations - live performances, books, visuals, lectures, exhibitions, and more. Sonically, the album is a multi-genre mix of the progressive R&B, neo soul sound that will be familiar to fans but it also contains rock, jazz and electronic elements. The album was produced by S.J. Brown and Corinne Bailey Rae.

  

Brothers Osborne - Brothers Osborne - EMI Nashville
Current CMA and ACM Duo Of The Year, Brothers Osborne release their 4th studio album. This Grammy-winning duo's new album features 11 new tracks including the current Top 20 hit, "Nobody's Nobody." John Osborne of the band shared, "As musicians, we're constantly evolving and pushing ourselves to new heights. With our fourth album, we've teamed up with a new producer, Mike Elizondo, and embraced his approach to our sound and story. Our expectations were already high and he absolutely shattered them. It's exciting to see where this journey will take us and we can't wait to share this sound with everyone. Life and art are about growth and taking risks, and we're ready to take on the challenge."

  

Bahamas - BOOTCUT - Republic Records
Bahamas' sixth full-length album, BOOTCUT, sees Afie Jurvanen lean into his (Alt and Old-Time) Country music influences. Produced by Grammy-nominated Robbie Lackritz (Jack Johnson, Peach Pit) and Dan Knobler (Allison Russell), the album features Country legend (and current Eagle) Vince Gill, pedal-steel maestro Russ Pahl (Kenny Rogers), bassist Dave Roe (Johnny Cash), harmonica player Mickey Raphael (Willie Nelson) and many more.



Teddy Swims - I've Tried Everything But Therapy: Part 1 - Warner Records
Reigning from Atlanta, GA, vocal powerhouse Teddy Swims masterfully blends genres from pop, soul, hip-hop, to R&B. Throughout the last four years, Teddy has spent countless hours honing his craft by writing original music and solidifying who he is as an artist. His remarkable debut album I've Tried Everything But Therapy: Part 1 is a transformative record that pushes boundaries, inviting listeners to come along on his personal journey of self-discovery and growth. With his soul-stirring voice and heartfelt lyrics, Teddy delivers an intimate and cathartic experience, delving into themes of love, loss, and the complexities of life. With nearly 1 billion global streams across his catalog, Teddy Swims has become a force to be reckoned with, amassing a social following of over 10 million devoted fans and selling out tours across the globe. His undeniable talent has also attracted collaborations with renowned artists like Meghan Trainor, Thomas Rhett, and ILLENIUM, showcasing his versatility and musical prowess.

  

The Who - Who's Next | Life House: Remastered - Interscope Records
Super Deluxe Edition contains 10 CDs (all remastered from original tapes) and a Blu-ray Audio disc with new Atmos & 5.1 surround mixes of the original album and 14 bonus tracks. 155 total tracks with 89 tracks previously unreleased and another 57 tracks with a fresh remix. Included are demos, singles, studio sessions, and 2 complete concerts. Plus, a 100-page hardback book with new liner notes and imagery, a 170-page Life House graphic novel, 2 gig posters, 2 concert programs, 4 buttons and a band photo with printed autographs.

The Remastered albums are available in the following formats: Limited Edition Super Deluxe 10CD/Blu-ray, Deluxe 2CD, CD, LP, Limited Edition Deluxe 4LP, Indie Exclusive Limited Edition Coke Bottle Clear LP, Half Speed LP



The Bites - Squeeze - Earache Records
The latest recruit to earache's chart smashing rock n roll revolution. Following in the footsteps of rival sons, black star riders, goodbye june, blackberry smoke, the temperance movement, massive wagons & those damn crows. Young, wild & ready to rock! The Bites put the party back in rock n roll.



Read More
---
---
Free Stuff
---